BATE Borisov
By Les Roberts
Updated Wednesday, 30th September 2009
Views: 65
Is it the truth or is it taken from Wikipedia? That's what you have to ask yourself! Anyway, here's some stuff about our next Europa Cup opponents, FC BATE Borisov.
FC BATE Borisov play in the Belarusian city of Borisov at the Borisov City Stadium...a pretty sparse looking ground even by Eastern block standards!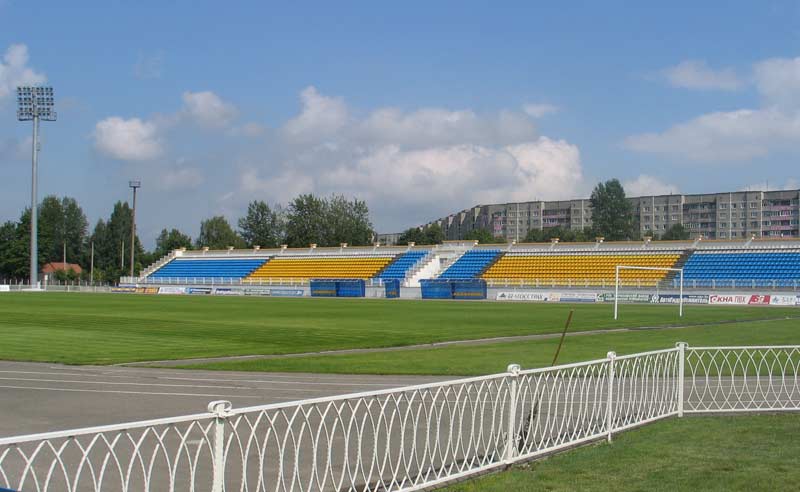 The BATE part of the name is slightly more interesting though as it's a acronym for Borisov Works of Automobile and Tractor Electric Equipment - only in the former USSR could you come up with a team name like that!

And why were they so selective with the letters they chose to form the acronym as, strictly speaking, they should be called BWATEE Borisov....but maybe that sounds too made even in Russian!

They also play in blue so the black and pink will get another European run out.

BATE Borisov were founded in 1973 as part of the former Soviet Union and then re-established in 1996 when Belarus gained independence.

Since 1996 they have won the Belarusian league title five times and are the current holders of the title.
They were eliminated from this season's Champions League in third qualifying round, falling foul of the away goals rule after drawing 2-2 on aggregate with Latvian side Ventspils.
They fared better in last season's Champions League and they are the only Belarusian team to have qualified for the group stages .

But, after knocking out Levski Sofia in the third qualifying round they were handed the sort of group that Everton would expect to be put in as they had to get past Juventus, Real Madrid and Zenit St Petersburg to go any further in the competition.

Suffice to say they came bottom of the group but did manage to draw with, eventual group winners, Juventus both home and away and took a point off Zenit St Petersburg.

So this game, against assorted Dmitris, Sergeis and Vladimirs may not be quite as straight forward as we initially thought!

And, for anyone travelling to Belarus, you could do a lot worse than visit www.whatsoninminsk.com a website run by a Gillingham fan that has lived and studied in Belarus for the last four years.

The site gives guides for eating and drinking in the Belarusian capital, what's on, nightlife, shopping and, should you be going out there today for an extended visit, the Dynamo Minsk ice hockey team are at home in the Continental ice-hockey league both tonight and on Friday.


Interact with us