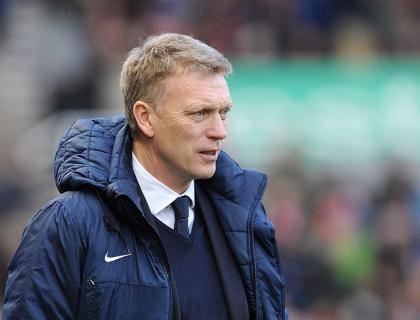 The Scot had been in charge at Goodison Park for 10 months when he took his side to Shrewsbury in the third round and saw former Toffees' defender Kevin Ratcliffe, in charge of a side 80 places below in the lower reaches of the then third division, get the better of him.
"We went out then so it's happened to us in the past. We have to make sure it doesn't happen - although we were trying to do that then as well," he said.
"There are no guarantees in football, you have to go and earn the right to win the games.
"You like to play at home but when you see some of the real mouth-watering ties which have come out - some all-Premier League clashes - I wouldn't say we've been lucky but at least we have lower opposition."
Moyes has never forgotten that result - or a home defeat to League One Oldham four years ago - and it always seems to spring to mind when Everton get drawn against lower league opposition around this time of year.
Everton have already come unstuck this season against lower-placed opposition when Leeds beat them in the Capital One Cup.
Everton reached the 2009 FA Cup final and were denied a place in last year's Wembley showpiece by near-neighbours Liverpool's semi-final victory
Moyes has yet to win a trophy in nearly 11 years at the club and the FA Cup, which the Toffees last lifted in 1995, remains one of his most sought-after targets even if he believes it has lost some of its appeal for other clubs.
"We want to go as far as we can in the FA Cup," he added. "We'll not under-estimate Cheltenham and we'll have to go there and do a really good job if we are to get through to the next round."
Source: PA
Source: PA