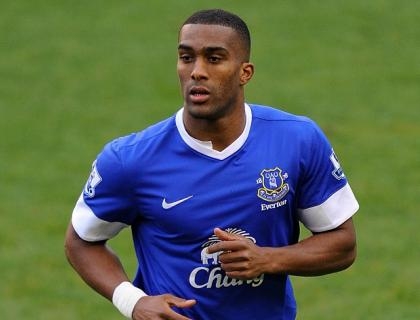 The 35-year-old, whose current deal was due to expire in the summer, has extended his stay by another 12 months. While the Frenchman was keen to continue his playing career, he stressed he never wanted it to be anywhere other than Goodison Park.
"I'm happy here. It's a great club, I've said that from day one," he said. "I didn't have any reason to leave and the club wanted me to stay, so I'm happy that we could figure it out and that I'm staying for another season."
He added: "It's not only about football and it's definitely not just about money. At my age it's not the most important thing because you want to enjoy your life as well.
"That has happened to me at this club - I'm happy and so are my family. There is a great atmosphere in the dressing room too. We work hard but it is great fun as well. For me that's what I need because I want to enjoy my last few years of football."
Distin has made 22 appearances this season, making 17 league starts, and is manager David Moyes' preferred partner for Phil Jagielka in central defence. That combination has provided the platform from which the Toffees were able to build on a promising start to the campaign, although they have had only four clean sheets in the league.
Moyes' side are currently fifth, three points behind Tottenham who occupy the final Champions League qualification spot.
"I feel good and I'm enjoying it. All I can do is keep working hard, try to keep as fit as possible and stay injury-free as well," Distin told evertontv. "I'm rarely happy after a game. I'm always thinking about the little mistakes I have done and not really about the positive things.
"We are having a great season but I always want more. Obviously if we finish the season as well as we normally do then we could do something great.
"I don't want to talk too much about where we can finish because everyone knows we want to finish in the top four and play in the Champions League. We will see if it is possible or not but, for sure, we will give our all and see where we are at the end of May."
Source: PA
Source: PA