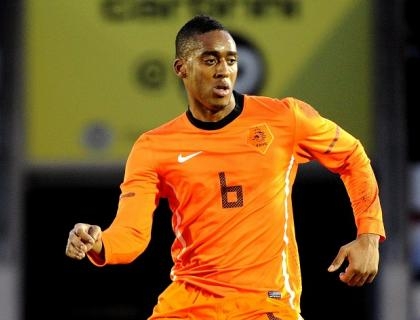 An issue with a knee problem arose during his medical on Tuesday, resulting in the Toffees returning to the Dutch side with different terms.
Everton wanted to pay the £8.6million fee in instalments dependent on certain criteria being achieved, but Twente would not accept that and as a result the deal is off.
Fer, 23, is nicknamed 'The Bouncer' because of his combative style in the middle of the park and was poised to become Everton's first signing of the January transfer window.
However, the Dutch international missed almost two months of the Eredivisie season after sustaining a knee injury on Holland duty in September.
Everton were obviously concerned about the long-term prognosis and wanted to protect themselves against future problems.
Everton chief executive Robert Elstone told Sky Sports News: "(It's) very sad. We were very excited about the prospect of Leroy Fer coming to Goodison but the transfer didn't go smoothly in the end, there were issues.
"We have to put the club first. Our track record shows we do that pretty well. We thought long and hard about it and it didn't work out."
Twente chairman Joop Munsterman had expressed his unhappiness with Everton holding up the deal.
"Everton have additional requirements on the method of payment. Here we do not agree. It's stuck,'' Munsterman was quoted as saying by De Telegraaf. "We don't play that game at Twente. They can come up with any demand they wish but we're not playing along with their demands."
Source: PA
Source: PA