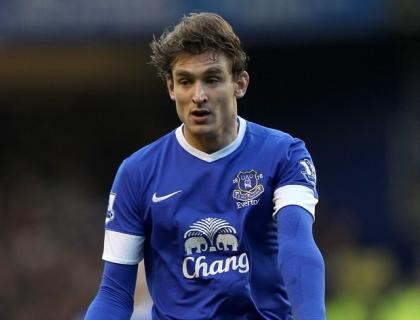 The Croatia international arrived from Rangers on transfer deadline day last January and proceeded to enjoy a blistering start to his Toffees career with 11 goals in 16 games in the second half of the season. This campaign has been more patchy with just six goals in 20 appearances but Moyes is confident the striker's form will return.
"He has continually worked hard. I think probably the difference from this time last year is that everything we made Niki scored," said the Toffees boss, who takes his side to Newcastle tonight.
"This time we are finding it just a little bit harder to get the ball in the net, which was evident against Chelsea.
"You hope the players continue the form they have shown in the past and a bit of confidence can make a difference, especially to forward players.
"It is just the way it is, it happens sometimes."
Moyes declared himself more than satisfied with their first half of the season, having been in or around the top four from the start.
He has now challenged the players to repeat what they usually do every year and kick on in the new year.
"I want the team to try to continue doing what they are doing," he added.
"They know I can be tough and bully them because I want results from them but I trust them. It's easier to manage the group when they are winning but we are certainly not going to settle for what we have got."
Source: PA
Source: PA