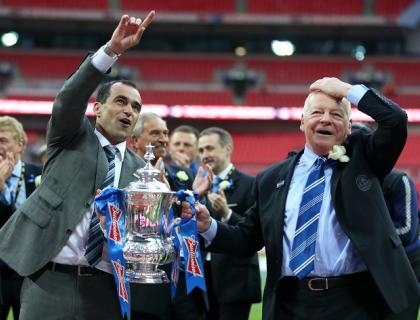 Martinez is expected to be confirmed as David Moyes' successor in the next 48 hours and the Spaniard has already been linked with potential moves for the likes of highly-rated midfielder James McCarthy and forwards Arouna Kone and Callum McManaman - a former Toffees trainee - from Wigan.
"There is no agreement. It is unfair and I don't believe in anything like that," Whelan told Press Association Sport. "If Everton want to sign any of our players for the right amount of money we will consider it."
Whelan is believed to have negotiated compensation of about £1.5million for Martinez's services.
And while he would hope to be able to hang on to key players as the club seek to bounce back from their relegation to the npower Championship at the first opportunity he accepts the lure of the top flight is a strong one.
"We have to face every single thing that relegation presents us," he added.
"It is normally the case certain players want to play in the Premier League and I can't blame them for that.
"Players sign contracts but sometimes one or two want to leave and it is difficult to stop them.
"Players are players and I believe in freedom in football.
"But we have a lot of players who are loyal to Wigan Athletic so we will just wait and see."
Source: PA
Source: PA