Holtby city
By Les Roberts
Updated Tuesday, 15th December 2009
Views: 44
Everton's January spending is already up to €16 million with the news that, in addition to Real Madrid's Fernando Gago, we're about to table an €8 million bid for Shalke's Lewis Holtby.
And I've just realised that headline only really makes sense if Man City, Lincoln City, Bradford City or any other City were on the cusp of a bid for the player.
Anyway, it's quite clearly another fabricated transfer rumour - that's why they're called rumours I suppose - but I occasionally get paid for writing this drivel so I'm going with it.
The 19-year-old was signed from Alemannia Aachen last summer for a fee of around €3 million and is a versatile attacker (can probably play on either wing or 'in-the-hole') who has cemented a first team place at Shalke.
But this is the real clincher, he's a Blue and has been quoted as saying as much on Shalke's official site.
Holtby has said: "I've been a fan of the club ever since they won the FA Cup in 1995, even though I was only five-years old. My dad was a huge Everton fan as well."
But, then again, so was Sean Dundee!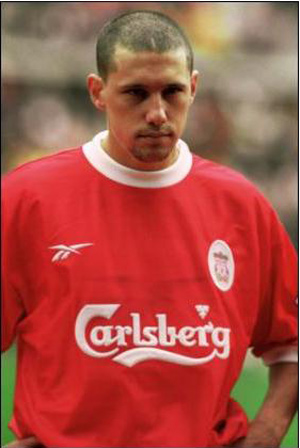 Interact with us